"Golden Pond"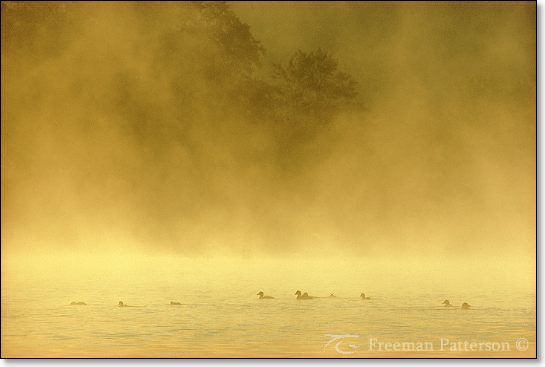 Back
Medium: Photography Produced on Watercolour Paper in the Giclée Process.
Edition Size: 100 Signed and Numbered With 10 Artist's Proofs
20" x 30": $600.00
© 2008 Freeman Patterson
Next

It seems that Nature's contribution to our lives is as important in emotional ways as it is in practical ones. To be immersed in the beauty of this moment is, for me, to experience afresh a profound sense of wonder and awe.
Moments like these are given to each of us without favoritism. We cannot earn them; there is nothing we can do to deserve them. But, we can choose to appreciate them or to ignore them. How we choose will make all the difference.
Giclée Ordering Information

Prints | Biography | Artist Statement | Curriculum Vitae | Artists | Company | Contacts | Giclee Prints | Home

This website © 2008 The Guild - Publishers and Distributors of Fine Art Ltd.
Images and Photographs © 2008 the attributed Artist or Photographer.
All Rights Reserved.